Coachella Valley Media Hall of Fame
Coachella Valley
Media Hall of Fame
Local news organizations play a critical role in creating community. Writers, reporters, editors, broadcasters, photographers and videographers chronicle our collective experiences, shine a spotlight on unsung heroes, keep watch over government officials, expose wrongdoing and delight us with stories about everyday life. They educate, engage and entertain us, and help us make sense of the world around us. Their work requires long hours, a deep spirit of curiosity and empathy, and a commitment to pursue the facts, wherever they may lead. 
In an effort to recognize the passionate commitment of local media professionals, The Coachella Valley Journalism Foundation is creating the Coachella Valley Media Hall of Fame.
Each year, three to five individuals will be inducted into the Hall of Fame to recognize their commitment to the profession and the impact of their work on the community. Journalists and other media leaders and professionals, including those working in public relations, marketing communications and related fields, will be considered for induction.
Honorees are selected by The CVJF board of directors, but the public is encouraged to suggest individuals for future consideration. Just send an email to cvjournalismfoundation@gmail.com nominating a worthy individual.
The 2024 inductees will be announced in December.
In addition to the Hall of Fame inductees, each year we will extend two awards:
Journalist of the Year: This award will recognize a journalist based on the quality of their work and its impact on the community during the previous year. The winner will receive a cash award.
Rising Star: This award will recognize an up-and-coming individual who has been in the profession for less than five years or is under the age of 30. We're looking to shine a light on talent that we believe will make notable contributions to the local media landscape for years to come. The winner will receive a cash prize.
If you would like to nominate someone for either of these awards, simply send a note to us at cvjournalismfoundation@gmail.com explaining why you believe an individual merits consideration.
The Coachella Valley Media Hall of Fame will honor its recipients at a luncheon on Wednesday, Feb. 28, 2024 between 11:30 AM and 2 PM PST at The Thunderbird Country Club in Rancho Mirage.
Respected retired journalist and Palm Springs resident, Hank Plante, will emcee the event, and former Washington Post editor Martin Baron will deliver the keynote address. Baron's book, Collision of Power: Trump, Bezos and The Washington Post, was released in early October to positive reviews.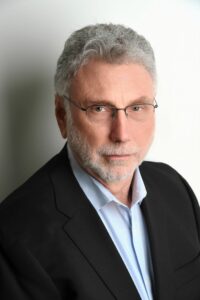 Martin Baron
Former Editor, Washington Post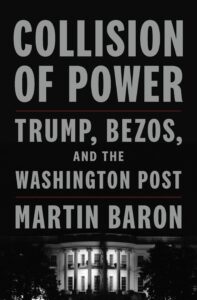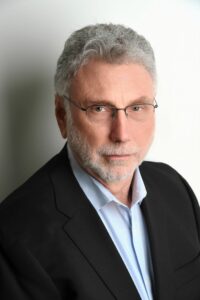 Martin Baron
Former Editor, Washington Post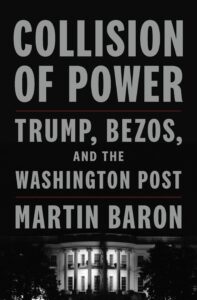 Martin Baron took charge of The Washington Post newsroom in 2013, after nearly a dozen years leading The Boston Globe. Just seven months into his new job, Baron received explosive news: Jeff Bezos, the founder of Amazon, would buy the Post, marking a sudden end to control by the venerated family that had presided over the paper for 80 years. Just over two years later, Donald Trump won the presidency.
Now, the capital's newspaper, owned by one of the world's richest men, was tasked with reporting on a president who had campaigned against the press as the "lowest form of humanity." Pressures on Baron and his colleagues were immense and unrelenting, having to meet the demands of their new owner while contending with a president who waged a war against the media.
He retired from the Post in 2021. Prior to serving as editor of The Washington Post, Baron led the Boston Globe's award-winning staff. He was portrayed by actor Liev Schreiber in the film "Spotlight" about the Globe's investigation of systematic child sexual abuse by Catholic priests. He was previously editor of the Miami Herald.
Newsrooms under his leadership have won 18 Pulitzer Prizes, including 11 at the Washington Post.
Tickets for the Hall of Fame luncheon cost $200 and will include a copy of Collision of Power. To purchase your tickets, go to www.eventbrite.com/e/716562055397 or click the button below. Individuals interested in purchasing a table of 10 at the discounted cost of $175 per seat, please reach us at cvjournalismfoundation@gmail.com.